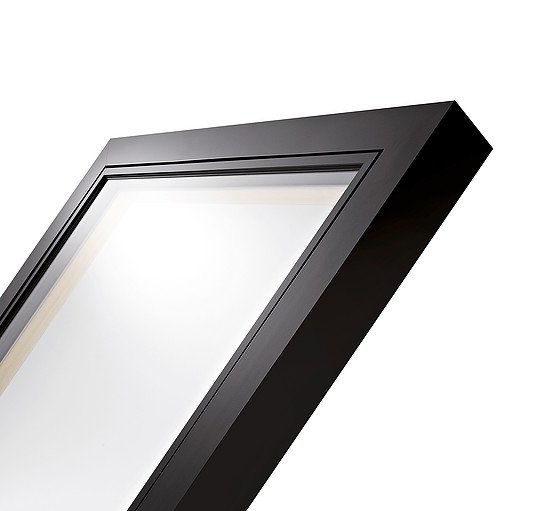 Alwood
&
Alevo
New revolutionary homogenous window design. Straigt cubic without bevels, without glazing beads and joints. Flush exterior and interior.
Insight in
new generation of windows.
Straight cubic and flush
It is the first time a window has been awarded for design with internationally renowned Red Dot Design Award, and for energy efficiency
with the award for innovation of Austrian Ministry of Environment. Minimalistic sash for more light and better solar energy efficiency.
Similar design in timber/aluminium and uPVC-aluminium versions make both systems combinable in one project. The unique ACTUAL window designs, ALWOOD, timber/aluminium, ALEVO, uPVC/aluminium, are both protected and registered for community design.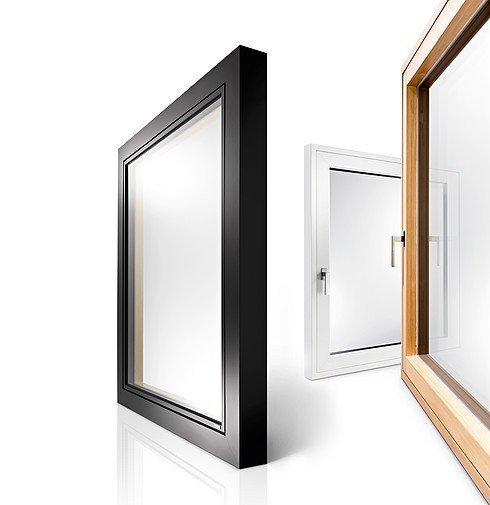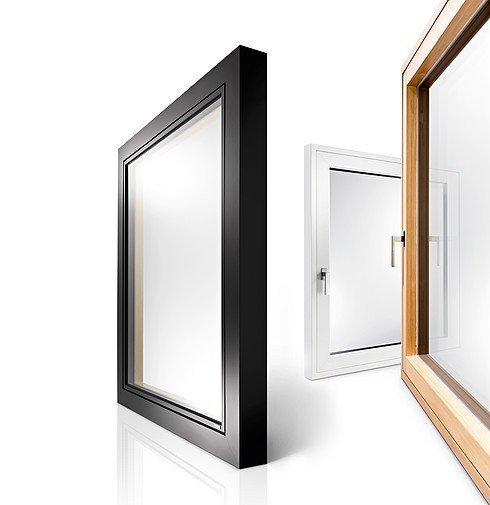 Die

Ästhetik


lebt


im Detail.
ACTUAL ensures optimal frame insulation through thermal insulation in front of the reinforcement chamber.
Minimal frame, maximum light
Extremely narrow visible width (106 mm) and minimalistic sash (20 mm) guarantee more light, greater solar efficiency, greater wellbeing. Option for maximum solar efficiency: glass SOLAR with g-value 62 % and Ug 0.6 W/m2K.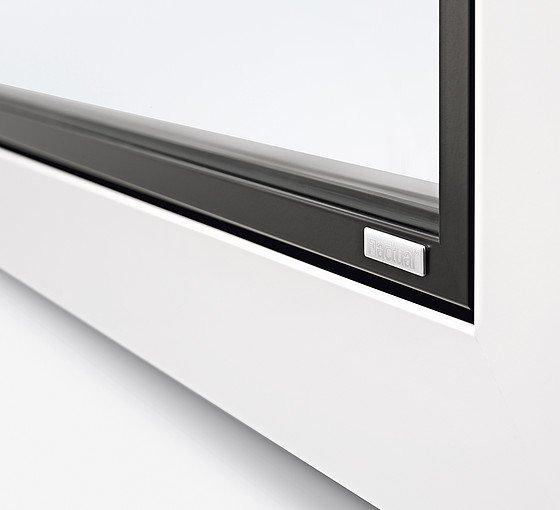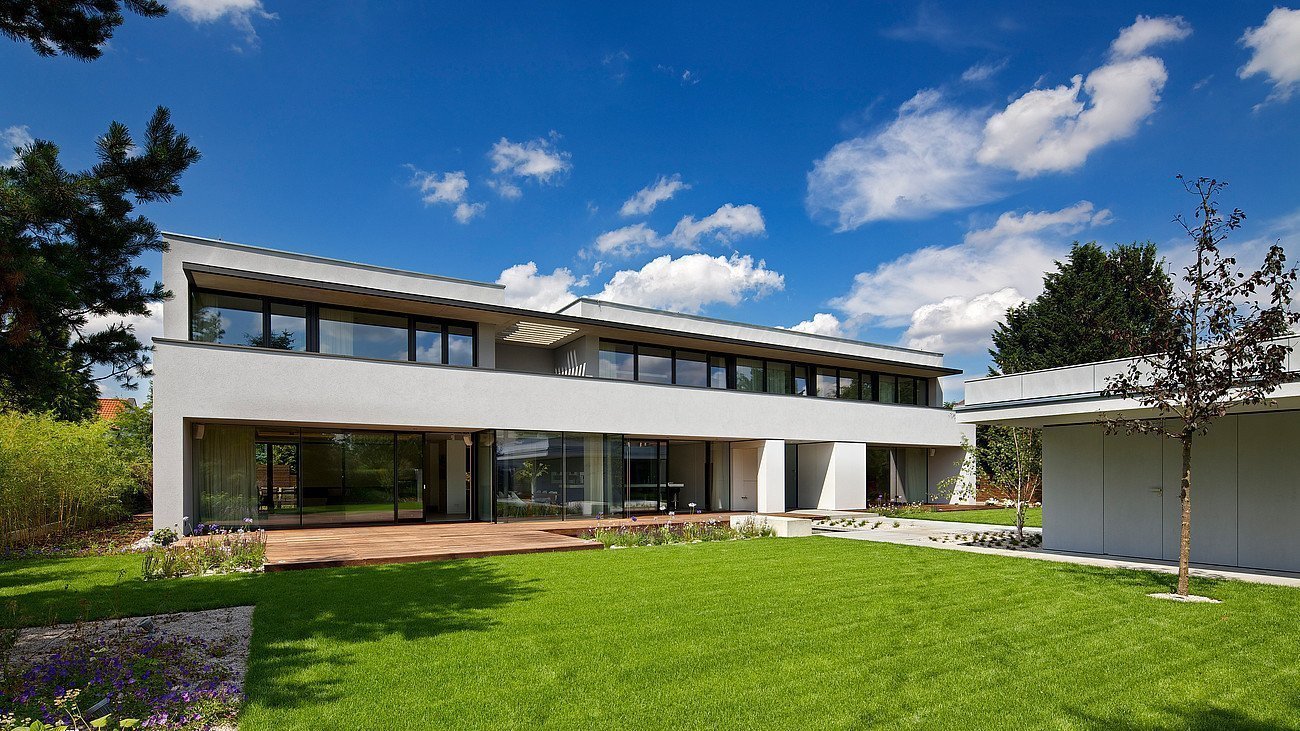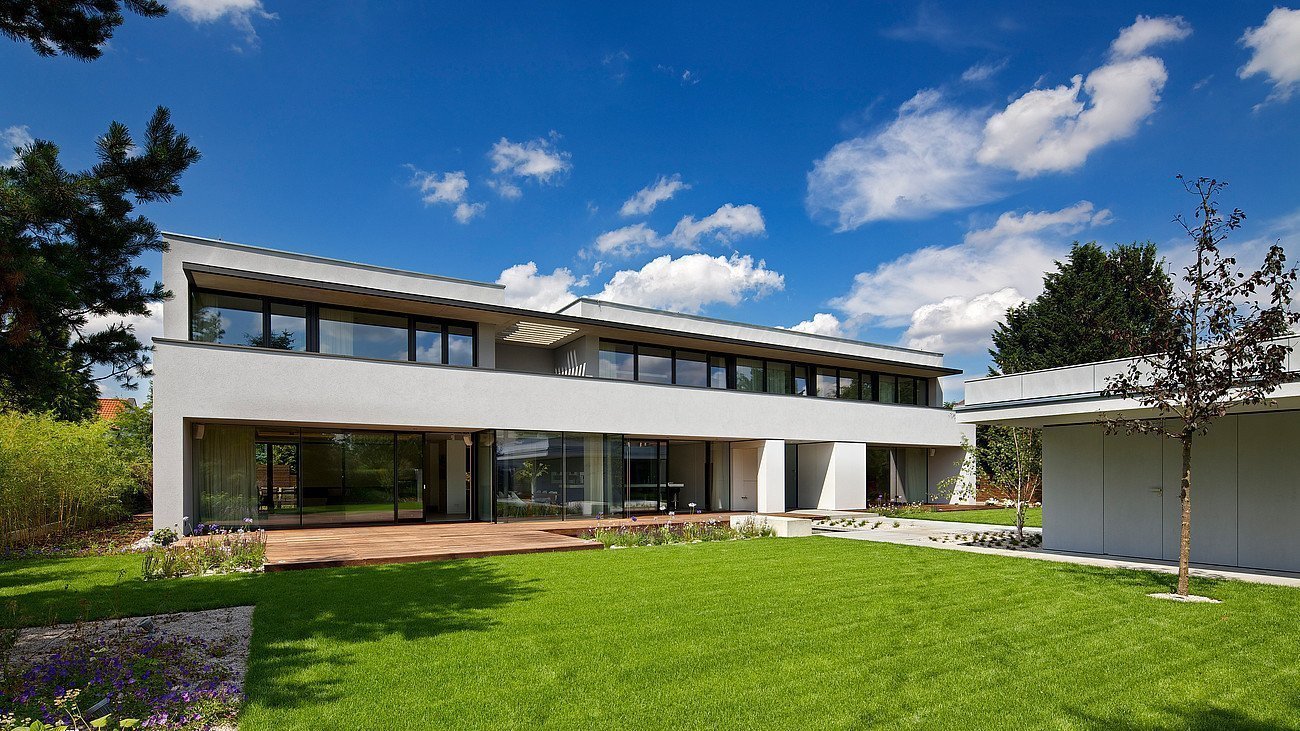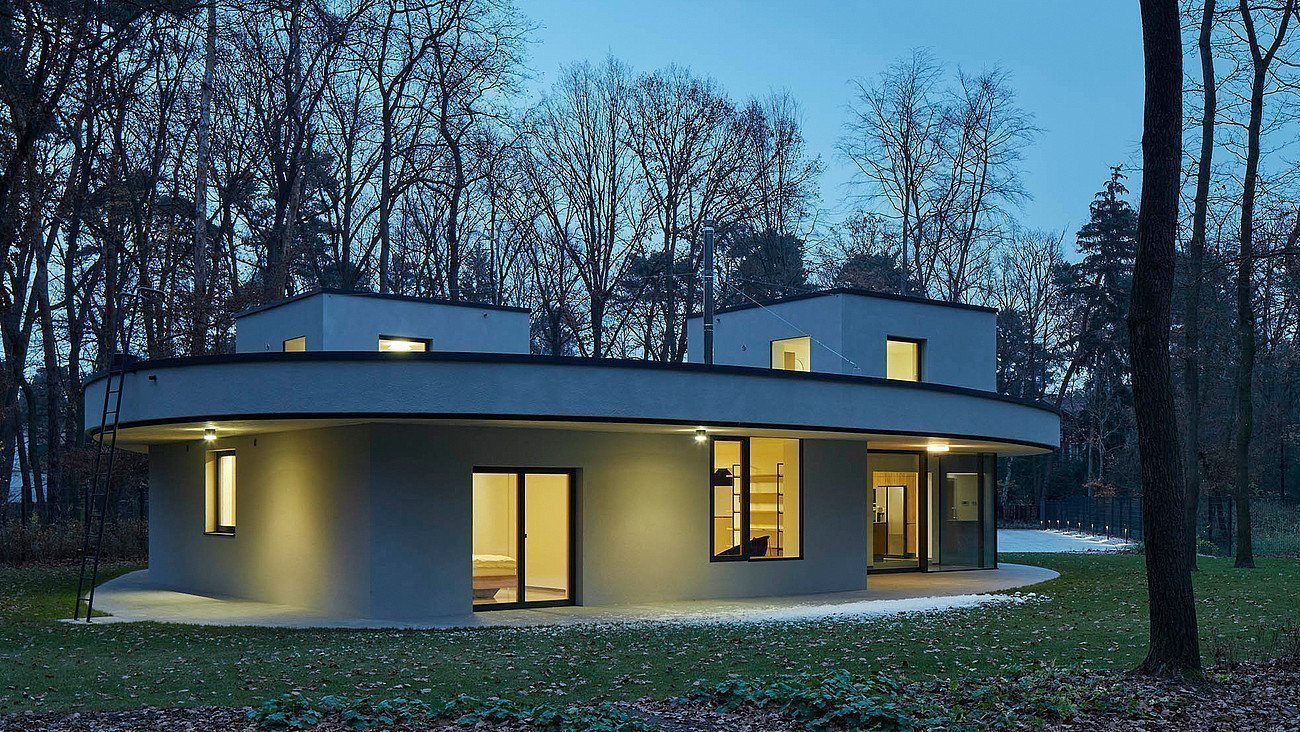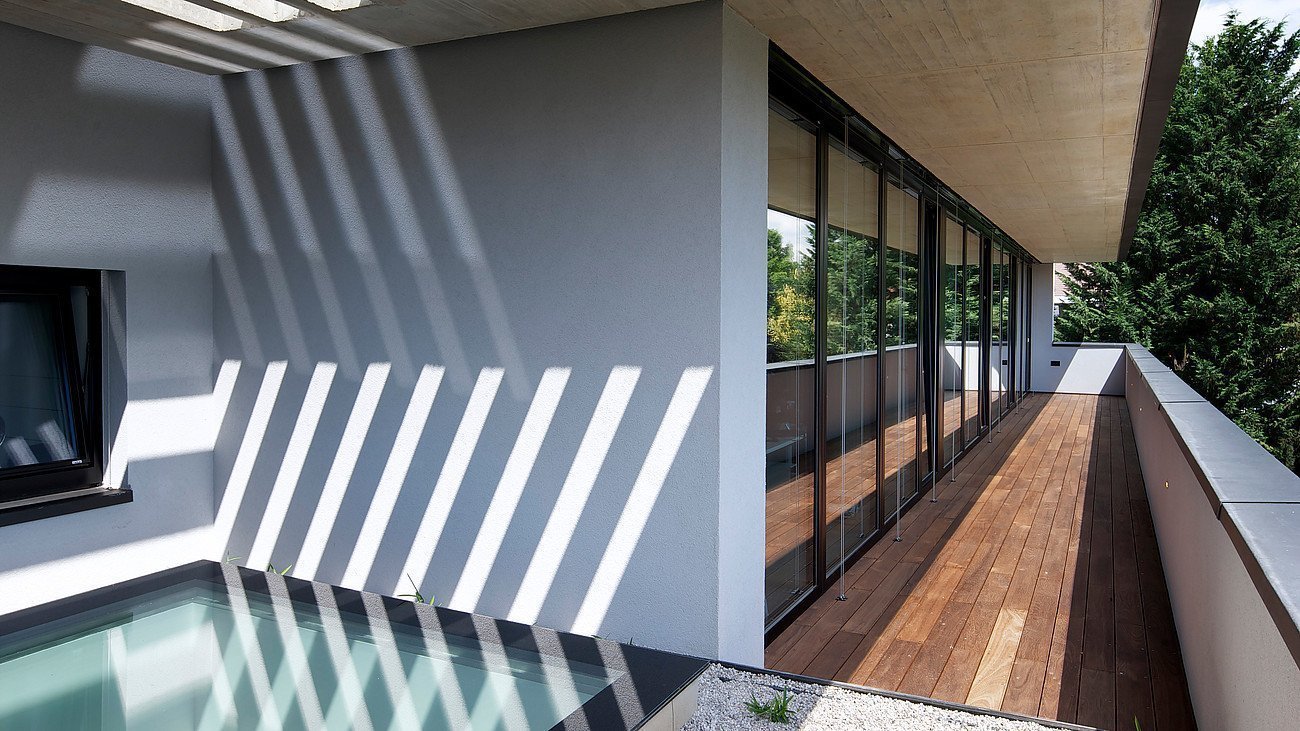 Revolutionary

homogenous window design
Alevo
uPVC/aluminium window with red, extra strong fibreglass core X-STRONG GFK with best heat insulation value and high stability. Iron is replaced with strong, but warm fibreglass. Triple glazing as standard with Ug 0.5 W/m2K.
Thermal insulation value Uw 0,68 W/m2K
Alwood
Timber/aluminium window with best values due to massive thickness of 101 mm, HYBRID frame with thermal insulation and serial triple glazing with Ug 0.5 W/m2K.
Thermal insulation value Uw 0.69 W/m2K